The development of China's industrial laser market in 2019 is beginning to affect the global industrial laser revenue.

On the one hand, the increasingly fierce price competition has led to a sharp decline in the price of fiber laser source and ultrafast laser source, but the quality, technology and service of domestic equipment are also slowly improving in the competition.

The rise of laser products is gradually replacing imported laser products. On the other hand, the application of laser technology is more cost-effective than many traditional manufacturing technologies, so that laser application can be popularized rapidly.

In 2019, the laser market revenue was 65.8 billion yuan, a year-on-year increase of 8.8%.

IPG's revenue in China's largest market decreased by 21.9% year-on-year in 2019. nLIGHT's sales revenue in China exceeded that of Coherent, and domestic lasers above 6 kW began to gradually participate in the competition.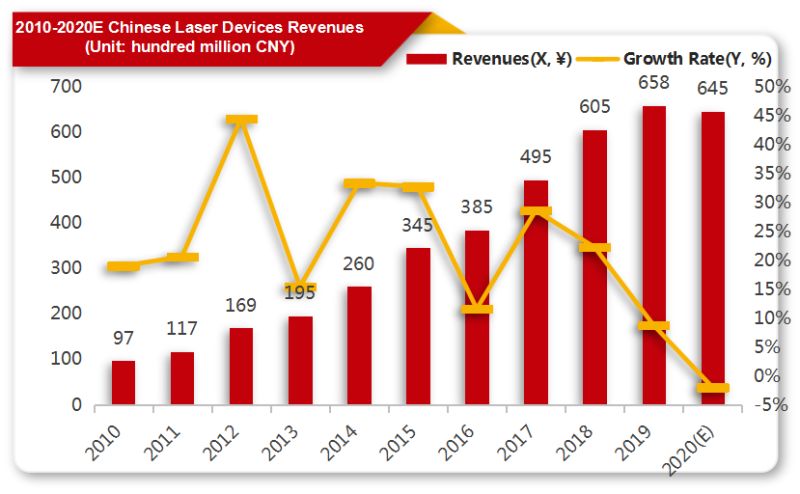 We believe that since the Asia Pacific region represented by China, Japan and India gathers many automobile industries, traditional manufacturing industries and semiconductor industries, the upgrading of the manufacturing industry has stimulated the strong demand for fiber laser source. According to China industrial information network, in 2017, the market scale of fiber laser source in the Asia Pacific region accounted for 42.9% of the global market share. Europe is the second largest fiber laser source market in the world.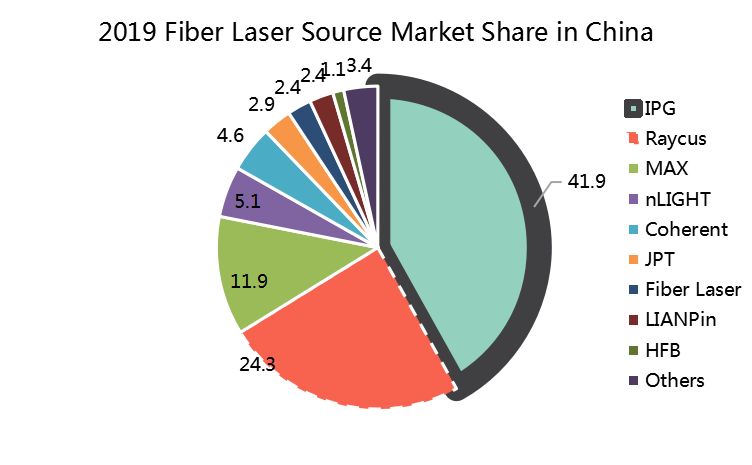 In 2017, the European fiber laser source market accounted for 33.2% of the global market share. In addition, North America has a market share of 22.6%.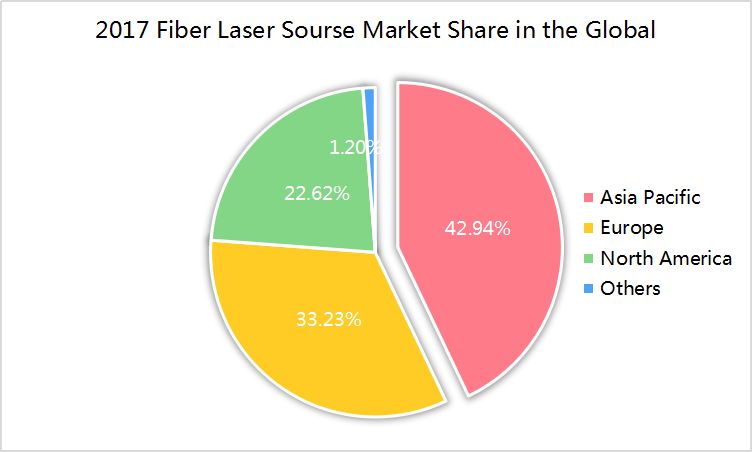 The data source is by China industry information network, Haitong Securities Research Institute.
Author : Chaleur Lau
Enquiry Coding & Marking Solution or Asking for a Printing Sample? Click Industry Marking